NAU Encouragement Plan (Student's Favorite):
This care package is our biggest and by far the best option. This plan includes all four care packages (Welcome Package, Trick or Treater, Valentine Surprise, & Move-in Mug) which will be sent at the appropriate time. This care package also includes a Student Advantage Card and a Good Luck Pizza Card. All together, you will save a total of $14.00 dollars, talk about a good deal!
The Welcome Package:
This care package will arrive just after school has started, It is loaded with energy boosting snacks and easy meal substitutes such was Kraft Easy Mac & Cheese, Kellogg's Pop Tarts, Popcorn, Quaker, Chewy Granola Bars, and much more. With this package, your student will be ready to battle their hungry stomach.
The Move-in Mug: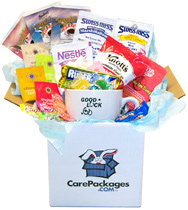 This care package had a generous mixture of coffees, teas, cocoas, and cold drinks in a thermal mug and lid. This is a perfect care package for pulling all-nighters, a coffee or tea loving student, and for those who like to watch the snow fall while drinking hot chocolate. This is a tasty companion to the Welcome Package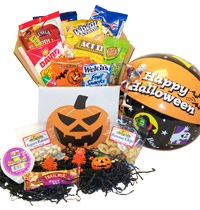 The Trick or Treater:
This care package arrives during the Halloween session and is loaded with popular Halloween candies, such as Snickers, Hershey's bars, Kit Kat Bars, and much more. Also, this package doubles as a mid-term pick-me-up. No one is ever too old to receive candy during Halloween.
The Valentine Surprise: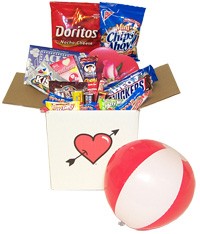 This care package boosts you're student with a heart-shaped box filled with chocolates, an inflatable beach ball, and a box of fun tiny conversation hearts. There is not better way then to send your student a box of chocolates to say "I Love You"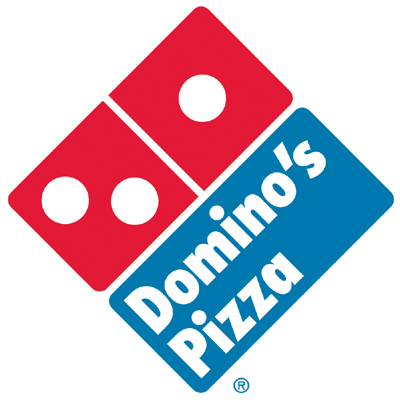 The Good Luck Pizza Card:
This card enables your students to receive a free medium sized pizza for every large pizza purchased at any Domino's. This card can be used up to 15 times. This is perfect for those movie nights where having pizzas is a big must.
The Student Advantage Card:
This card enables your student to receive year long savings on items such as textbooks, travel, clothing, and many more. With this card, a student can save up to 50% on selected items at 15,000 different businesses. This is a good way to save up some money and spending it a midnight movie premier.